Injection of botulinum toxin
Botox is a popular treatment for eliminating expression lines from the upper part of the face. Anxious or fearful facial expressions are transformed into rested and glowing faces, the signs of ageing disappear and the results look natural.
The Butterfly centre offers aesthetic medicine services performed by practitioners specialised in Botox injections. Respect for a natural appearance is the guiding principle of the doctors who practise injection of botulinum toxin.
Injection of botulinum toxin or Botox injection is a nonsurgical technique for reducing lines on the face, fine lines on the forehead and around the eyes, and frown lines.
What is an injection of botulinum toxin (Botox)? Botulinum toxin is a protein secreted by bacteria that has long been used in ophthalmology, in neurology and to treat problems related to excessive perspiration.
First of all, you will meet the specialised doctor for the first time.
You discuss your expectations together and show him your lines to be corrected. He will tell you what an injection of botulinum toxin is, how the injection is done, how often it should be done and how long it will last.
The effects of an injection of botulinum toxin last approximately 4 to 6 months for the first injection. Subsequently, it is recommended that it be done 3-4 times the first year, 2-3 times the second year, once or twice the third year, and once a year thereafter.
Make an appointment
with one of our specialists
With the doctor's approval, you can have your injection done the same day as your first consultation, or you can make another appointment.
Social life can be resumed immediately after the injection.
However, you are advised to remain quiet during the first 6 hours and to avoid physical exertion. Consumption of alcohol, sun exposure, anti-inflammatory treatments, anti-platelet treatments, artificial UV exposure, saunas and hammams must be avoided for several days.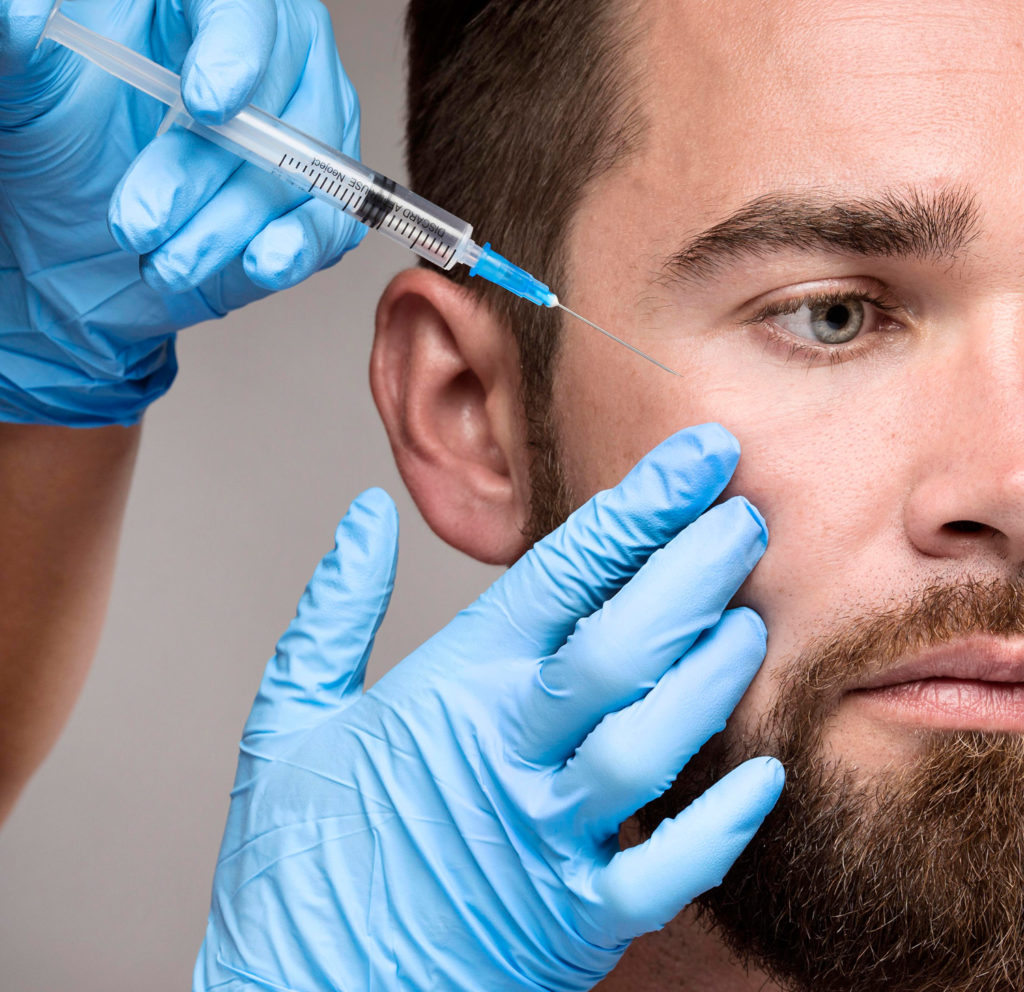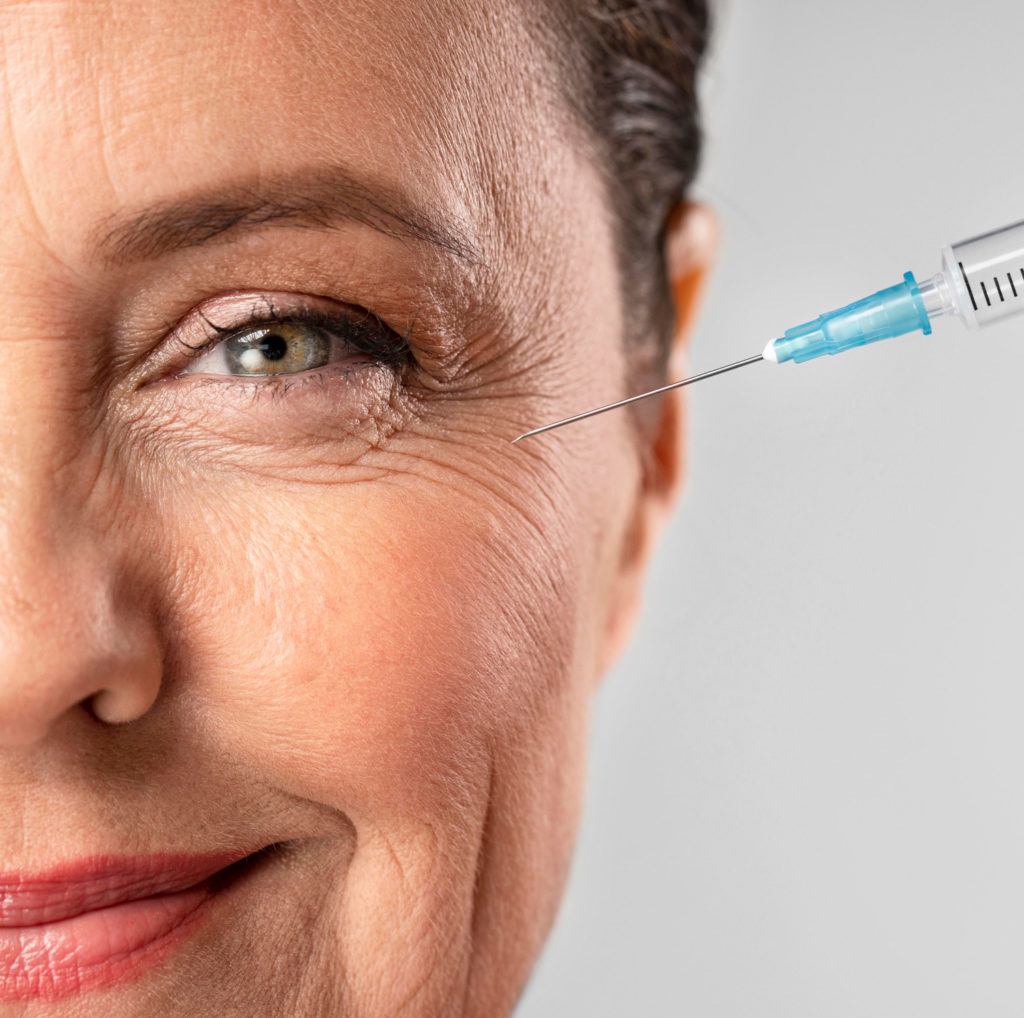 Hyaluronic acid is one of the main components of the extracellular matrix and is naturally present in various body tissues such as the skin and cartilage.
Over the years, the quantity of hyaluronic acid diminishes. The skin dehydrates, loses its density and elasticity, and the skin fibres (elastin and collagen) and cells become fragile; wrinkles appear.
Used alone in a single injection, it can also be used as a component of various techniques in aesthetic medicine and aesthetic surgery.
Hyaluronic acid works on all skin types.
Hyaluronic acid fills the lines and wrinkles of the face (deep or on the surface) as well as those on the décolleté or the hands, and restores the lost volume.
It is important to inject the right quantity to achieve a natural effect and so avoid an overcorrection.
The clinic has doctors specialised in injections.
Before injections are performed on your face to treat the signs of skin ageing, a consultation with a clinic doctor is required.
The doctor will tell you how he will proceed to eliminate your wrinkles and the signs of time and what quantity of hyaluronic acid will be injected. Injections of botulinum toxin (Botox) can be performed in addition if you have lines on your forehead, frown lines or crow's feet.
During your first consultation with the aesthetic physician, you will receive a treatment plan and a detailed estimate. You can have the injection performed immediately or reschedule an appointment.
It is recommended that a comfort cream be applied so that the session is as comfortable as possible. At the end of the injection, you can resume your normal activities without interruption or precautions in your social life.
Butterfly a center
dedicated to your beauty